Rated 4.4 out of 5

(1236 reviews)
Get an instant conveyancing or survey quote
We promise to take care of you through your move, because we understand how difficult buying and selling a home can be.
Fixed fee conveyancing
No move, no legal fee conveyancing
How we have helped people in the past
Our pedigree in numbers
14,657
The number of people we helped move last year
£6,155,940
Total amount of money we saved our clients last year
2187
The number of five star reviews we have online
Our promises to you
Fixed fees conveyancing quote
The conveyancing quotation you receive from us is provided on a fixed legal fee basis. This is unlike some conveyancers who charge an hourly rate for their legal work, which can make it difficult to estimate how much your conveyancing services will cost.
No move, no fee conveyancing quote
At Home Legal Direct, our No Move No Legal Fee promise gives you peace of mind, knowing that if your property transaction falls through, the cost of your conveyancers' legal fees are protected.
We work with all major lenders, including: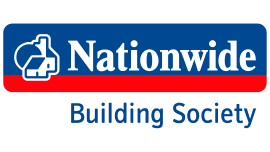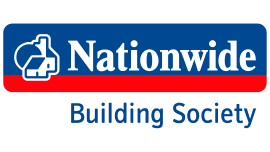 Get a conveyancing quote in 30 seconds!
Free stuff exclusively for our clients
Welcome to Home Legal Direct
Use only the best Property Professionals. All your conveyancing and survey needs in one fast, efficient and friendly company!

Our home transfer solutions fall into two broad categories, namely Conveyancing and Surveys. We facilitate a smooth home ownership transfer by taking care of your administrative necessities. One provider; one complete home transfer solution. About to buy or sell your home? Get the admin sorted promptly and efficiently by giving us a ring… We know how stressful and expensive moving home can be and we are here to help your next move go smoothly by providing you with a free, instant conveyancing quote. All our quotes are fixed fee meaning that all of your legal fees are included. We also offer a 'No Move, No Fee' guarantee so if for any reason your property transaction falls through there is no charge for legal fees. Whether you're selling or buying a property, Home Legal Direct can provide you with an online conveyancing quote from specialist property legal experts and licensed conveyancing solicitors who are dedicated to providing you with a fast, smooth and cost effective conveyancing transaction.
About Our Company
Use only the best Property Professionals. All your conveyancing and survey needs in one fast, efficient and friendly company!

Home Legal Direct was founded with one goal in mind – to facilitate convenient, prompt home transfers for excited house buyers and sellers in the UK. We do what it takes to make the process as smooth as possible, while educating our clients on the fascinating administrative procedure of home ownership transfer. We're led by two industry experts Peter Joseph; who was the co-founder of Tepilo and Oliver Meddick who ran one of the largest conveyancers in East Anglia, and our clients have all their questions answered by Kay and Ruth, our Client Services specialist.
Get an instant conveyancing quote