Remortgage approvals are on the rise. Is now the time to remortgage?
Published 28th February 2023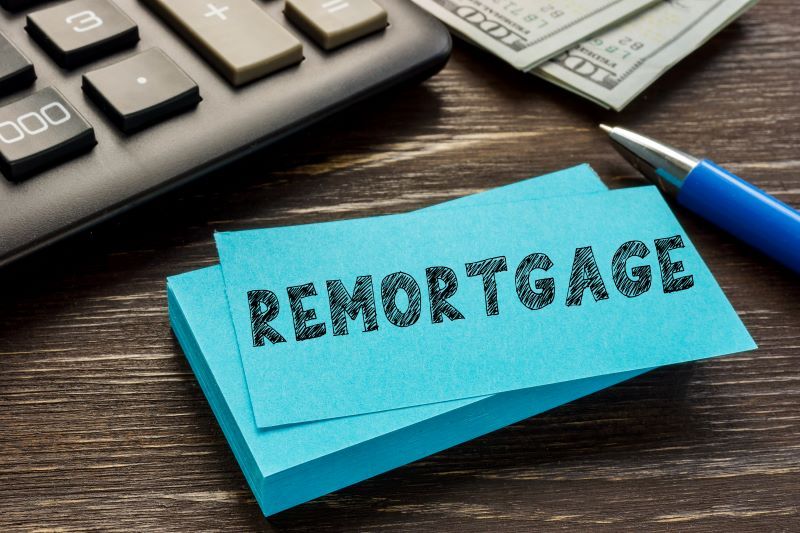 Recent market analysis has highlighted a shift in consumer behaviour when it comes to moving home or staying put. 
What we are seeing is a fall in the number of new mortgage approvals but an increase in the number of approvals for remortgages. This suggests that rather than moving, people are staying put and instead re-evaluating their current mortgage situation.  
Research data has shown that in 2021 the number of approved house purchase mortgages was 944,704. In 2022 this fell to 753,946, a decrease of 20 per cent. 
For the same period, the number of remortgaging approvals increased from 460,462 to 539,528, a rise of 17 per cent.
Is remortgaging a cost-effective way to achieve financial stability in the current climate?
Economic uncertainty and the worry over the increased cost of living is certainly impacting people's decisions on moving home.  With the Bank of England not ruling out further interest rate hikes and inflation still sitting at around 10%, homeowners are looking for ways to manage their monthly outgoings.
At Home Legal Direct, a company that specialises in remortgage conveyancing, we are certainly seeing an increase in requests for remortgage conveyancing quotes. This suggests that more and more people are looking to remortgage as a way to protect themselves against the threat of rising interest rates and improve their financial stability.
The shift we are seeing however, is that historically people would remortgage to bring down their monthly repayments. But with the overall increase in mortgage rates, homeowners are now looking to remortgage as a way to provide a level of protection from increased rates even though it will likely result in increasing monthly repayments. This is particularly true for those who have been on a low fixed rate mortgage term and that term is coming to an end.
Is remortgaging an easy option?
Homeowners are facing difficult decisions and choices. Timing can be a problem when looking to switch to a different lender. If you come out of your mortgage early, your lender will charge you a redemption fee, usually 5% of the total left on the mortgage term. 
On a £200,000 outstanding balance, a 5% redemption charge would equate to £10,000. This is a hefty amount and may negate the cost savings of remortgaging in the first place.  
Secondly, deciding what type of mortgage to move to is a difficult choice particularly in the current climate. Moving to a fixed rate will give you protection if interest rates increase. But if mortgage rates come down, you run the risk of finding yourself tied onto a higher rate for the duration of the term.  
Other factors come into play such as a change in circumstances affecting income or your loan to value ratio.  If there is not much equity in the property, if the house value has fallen, if your salary has reduced or you have credit card debts then you may not be eligible or may not get access to the best rates.  
Seek advice before making a decision
With the potential for interest rates to rise in the future, remortgaging may be the smart choice for homeowners looking to protect themselves against the impact of economic uncertainty. However, it is advisable to speak to a mortgage advisor and look at your individual circumstances before making your final decision.