Thinking of buying or selling a home? Get Set for 2023
Published 15th February 2023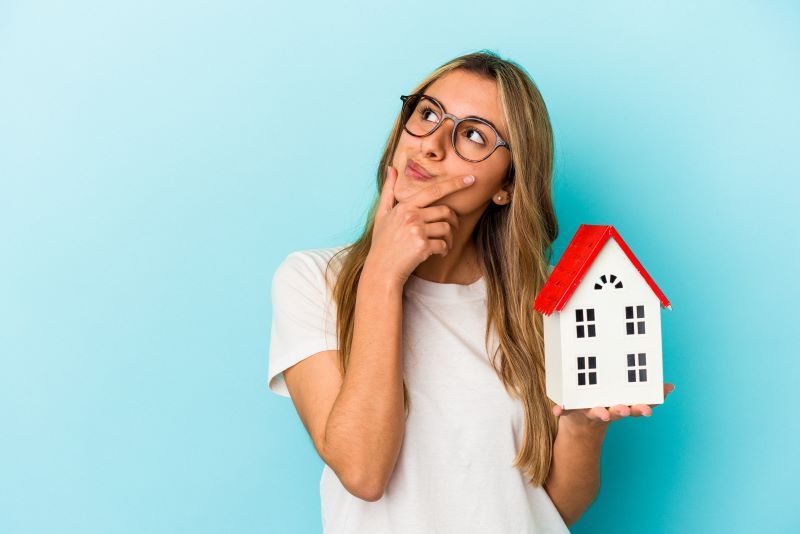 If you are planning to buy or sell a home in 2023, at the forefront of your mind is most likely to be where property prices and mortgage rates are heading. 
We take a look at house price trends and provide some helpful insights for homebuyers and sellers on how to tackle the property market in 2023.
What's been happening to house prices? 
Looking at the data is a good barometer to see what's been happening to property prices. Let's look at the stats:
Halifax reported at the end of 2022 that:
House prices in the UK fell by 2.3 per cent in November 2022, the third consecutive monthly drop and the largest since the financial crisis in 2008.  
The average UK house price in November was £285,579, down from £292,406 in October 2022.  
Annual property price growth fell from around 8 per cent to under 5 per cent over twelve months.
Recent figures from Nationwide Building Society reported that:    
Between 2020 and 2022, a detached property increased by 26 per cent, nearly £78,000 in cash terms.  However, when looking at just 2022, detached properties increased by 5.9 per cent.
Between 2020 and 2022, flats increased by 13.4 per cent, or £23,000 in cash terms. There was an increase in 2022, but this was lower with the average price of flats increasing by 2.1 per cent.
The changing market in 2022
These figures can make for gloomy reading particularly in contrast to the period of high property growth coupled with the low interest rates we have been used to. 
These low interest rates have historically bolstered the housing market with the ability to borrow cheaply making it easier for people to afford mortgages and get onto the property ladder.
Instead, what we experienced in 2022 was economic uncertainty caused by a combination of factors; Brexit, Covid, the Ukraine war and the political fallout and lack of confidence throughout the financial markets following the September 2022 mini-budget. 
These have had a direct impact on the cost of living and inflation. Lenders have responded by increasing their rates.  Buyers are finding themselves being priced out of the market despite house prices falling.
In terms of mortgage rates, we saw a spike in 2022 with the average two-year fixed mortgage interest rate rising to 6.55% in October.  This has now cooled to under 6% but the increase has caused a big dent in many homeowners' pockets. 
Households are paying the greatest portion of their income on mortgage payments since 1989 at a time when the rate of inflation is running near a 40-year high.
Home Legal Direct's thoughts on what's next  
House prices are slowing, but we believe this is a natural correction against the rapid increase in house prices we saw in 2021 and is only to be expected. 
What is apparent since the start of 2023 is that mortgage rates have steadied, and more financial products are coming onto the market as lenders adjust and compete for business.  Lenders are offering more favourable terms re-introducing products with lower interest rates and longer and more flexible repayment terms.  
This is better news for buyers. It is now possible to find mortgage deals with rates below 4%. Though you may have to fix for five years and you may need a large deposit to be eligible.
We are optimistic in our view that we will start to see a steady increase in house prices over the next few years as the market recovers with property remaining a good investment.
What can you do if you are considering buying or selling a home in 2023? 
Ultimately, it is impossible to predict the future of the housing market with any real certainty.  Here's our advice: 
Keep a handle on economic indicators.  Employment level, consumer confidence and the rise and fall of inflation are good ways to get an idea of where the economy is heading and how it could influence the housing market.  
 
Understand your own situation, needs and preferences. The right time to buy is now more than ever down to your personal circumstances. Understand what you can or can't afford, your monthly outgoings, your personal job security, your reasons for moving and location. Your position on the property ladder, whether you are moving up or down or are a first-time buyer moving out of rental accommodation will influence your decision. 
 
Consider your goal. Is it a long term or short term goal. Put that into the context of house price trends over the years and if buying a home remains a good option for your future financial security.
 
Look for home buying schemes and  incentives. Government home buying schemes such as First Homes and Shared Ownership are designed to help first time buyers get onto the property ladder . New home builders such as Linden Homes also all offer home buyer incentives which can save money off your home purchase. 
 
Seek advice.  Talking to property professionals such as local estate agents, financial advisor and mortgage lender will help you to understand your situation and the local market and to get the best advice tailored to your needs.
Our best advice is to do the research and make an informed decision. By balancing these factors against prevailing economic conditions, you can weigh up whether 2023 is a good time for you to go ahead or put off your house move.