Getting your house ready to sell? It's all in the preparation
Published 21st February 2023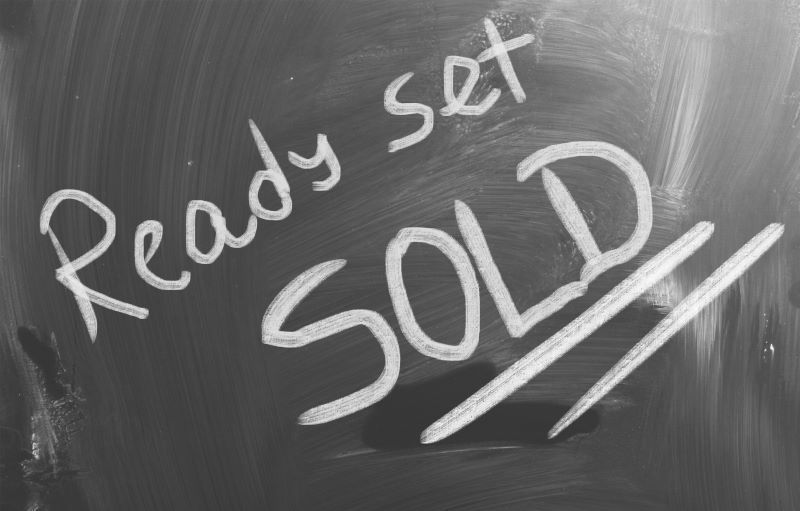 Selling a house can be a nerve-wracking process, particularly if you haven't done it before.  Lengthy negotiations, house chains collapsing, and of course, the dreaded conveyancing can be regular horror stories.  But it doesn't have to be like that. Taking it one step at a time and having the right professionals working alongside you will help. Here are our tips on how to make your house sale run more smoothly:
Prepare your house for sale
Before you put your house on the market and start showing it to potential buyers, it's important to get your house 'sale' ready.  Look at your home through the eyes of potential buyers; remove the clutter, tidy up and give it a good clean. Look at the front of the house and ask yourself if there is anything you can do to improve its kerb appeal. Tidying up the garden, cleaning the windows, washing down paint work can make a big difference to giving a good first impression.  
Get a conveyancing quote
Conveyancing is the legal process of transferring the ownership of one party to another. It's a vital part of the house sale process and involves a key number of steps including the drafting of the contract of sale, carrying out searches, raising enquiries and registering the transfer of title.  
Before you embark on your sale it's worth getting a conveyancing quote and choosing a conveyancer.  This will allow you to move quickly once you have an offer on your house. The quote will give you information on the services the conveyancer provides and how much they charge.  Working with a conveyancer who is experienced and reliable is key to helping you through the sale process. Look for conveyancers who offer fixed legal fees and who are CLC registered.  

Also consider using an online intermediary conveyancing company. This can be ideal for first-time buyers who need extra support. Not only will they provide a quote, but they also give access to an already vetted panel of conveyancers, offer advice throughout the conveyancing process and carry out other services such as ID checks and initiating searches.  
Choose your estate agent
It's important to get a good rapport with your estate agent as they will value your house, market it for sale, conduct viewings and negotiate on your behalf.  Get a good understanding of the estate agents in your area and the type of properties they market by looking out for their boards around your area, their presence on Right Move and their own websites.  They are responsible for getting the right buyers in by setting a price that is attractive to them and that you as the seller are happy with, as well as for ongoing negotiations and after sales progression. Remember to also look out for the fees they charge on your sale.  
Price the house correctly
Do your own research as to what you think your home is worth.  Looking at what's on the market and using tools such as Zoopla will help. It's important not to over or under-price your house. Having your own view of this will help with your conversations with your estate agent in getting the asking price you are looking for.
Get ready for viewings
Keeping your house clean and tidy is always beneficial in making a good impression to potential buyers. This can feel like a headache but it does pay off.  Also consider if you would like your estate agent to show potential buyers around or if you wish to be involved in this.  Weigh up the pros and cons by thinking about what you would like if you were buying a house.    
Offer accepted
Once you find a buyer and they make you an offer, the final sale price may still need to be negotiated.  Know what you are willing to accept and know the sort of buyer you want. A first-time buyer with no chain for example, may be more beneficial to you and this may affect the offer you accept.  
Instruct your conveyancer
Once your offer is accepted, your home is sold subject to contract and you are ready to instruct your conveyancer. It pays to do this quickly as it shows your commitment to your sale and gets the conveyancing process moving forward. You are now ready for the next stage of selling a house – the conveyancing process to reach completion.